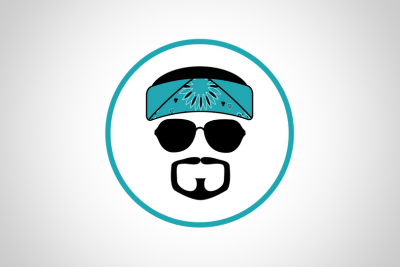 Meet Jay Robb
Jay Robb Enterprises founder, Jay Robb, known as the Guru of Peace, has been a powerhouse and transformative force in the realm of wellness for decades. Dedicated to teaching health and wellness, Jay Robb walks the walk by living a peaceful, wholesome life and inspiring millions. As a bestselling author, spiritual guru, former natural body builder, and clinical nutritionist, Jay continuously strives to change lives with high-quality, organic protein powders and collagen.
Jay Robb's business has evolved and expanded over time, proving him to be a "guru of e-commerce" as well. Today, the family-run enterprise is headquartered in North Palm Beach, Florida, where Jay and his wife, Beth, oversee their nationwide team and run their company through Sage 100 ERP and e-commerce technologies that can be accessed anytime and anywhere.
The Challenge: Flexible Business Model for Growth
Jay Robb Enterprises has long recognized the need for using automation to reduce manual order processing and to make their products widely available using the internet. In its early days, the company invested in the custom development of a website and found ROI's IN-SYNCH® Solution to integrate it with their MAS 90 system. But they discovered they needed the SaaS model to be able keep up with the latest in e-commerce systems, so in 2011, they moved to Website Pipeline's platform, which at the time utilized IN-SYNCH for an integrated ERP e-commerce system.
By 2015, as they felt the pressure to keep up with emerging technologies and focus on expansion into more channels, Jay Robb Enterprises was ready to take back control of their e-commerce development with a move to WordPress and WooCommerce, again using IN-SYNCH for integration to their Sage 100 ERP during their efficient transition.
The Solution: Grow With IN-SYNCH
From that point forward, Jay Robb Enterprises has been able to continue to upgrade and add e-commerce channels using ROI's broad automation capability for Sage 100. In 2018, the company engaged ROI to perform a complete automation with WooCommerce and add an additional URL for their growing product line.
The company expanded into the Amazon Marketplace in 2019 to take advantage of an enormous opportunity for growth. Their integration using IN-SYNCH ensures the large amount of data exchanged between the company's Sage 100 system and Amazon storefront flow smoothly.
Their e-commerce expansion was further accelerated when they transitioned from WooCommerce to Shopify, seeking the low maintenance of SaaS e-commerce, enhanced customization, user interface, and improved SEO marketing capabilities. They knew they could count on ROI and IN-SYNCH to make the transition. The result was a transformative integration where information now moves fluidly between Shopify, Amazon, the company website, and Sage 100.
The ROI Difference
Jay Robb Enterprises commends ROI not just for their expertise but also for their approach. Their feedback for ROI has been overwhelmingly positive. ROI's promptness, expertise, and reliability have made them a trusted partner for Jay Robb Enterprises. As the company's Amazon and Internet Specialist Consultant, Nycole Pedersen, explains, "Jay Robb Enterprises has been working with ROI for years and has never had a negative implementation. It has always run smoothly and successfully."
Instead of bombarding a client with tech jargon, the ROI team takes time to understand the company's unique needs, ensuring everyone is on the same page. Bob Richter, co-founder and CEO of ROI, particularly stood out to the Jay Robb Enterprises team. With an in-depth knowledge of Sage, he transformed potential obstacles into streamlined solutions.
"One of the things I appreciate most about ROI is that when I'm having a conversation with Bob, he doesn't assume I know every feature in Sage," says Nycole. "He is very knowledgeable in Sage. I can give Bob a high overview of what I want the outcome to be, and he will break it down and walk us through the steps and our options to get to that result. You don't know what you don't know, and Bob is really great at helping us find those 'unknown' pieces and dissecting them down prior to and during the implementation."
What the Future Holds
For a brand as dynamic as Jay Robb Enterprises, staying stagnant isn't an option. They're committed to evolving with market demands. Whether it's adapting to changes from wholesalers or preempting shifts in Amazon's processes, they are primed for adaptation.
Through challenges and triumphs, Jay Robb Enterprises stands as a testament to the power of resilience, adaptation, and the right partners. Their story is one of undying commitment to their mission and an unwavering will to evolve.