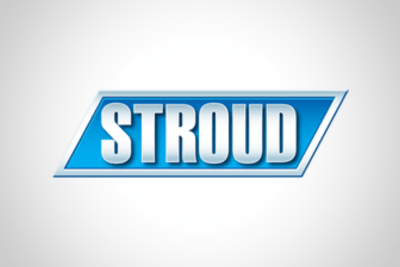 Revving up systems and shifting gears into a higher digital plane, Stroud Safety transforms their operations with a boost from ROI's IN-SYNCH.
A Vision Rooted in Safety
Stroud Safety's dedication to the world of drag racing is epitomized in their mission: "Racing is a dangerous sport, and we take our role in that seriously. Nothing makes us more proud than to think of all the racers who have come home safe to their families because of Stroud Safety products."
The Journey
Stroud Safety, founded 30 years ago by Bob Stroud in Oklahoma City, began its journey with a uniquely designed parachute. Today, they've expanded into various safety products, with the majority of them proudly made in the USA.
Stroud Safety was purchased by Tommy Cunningham, a fellow racer, in 2019 which paved the way for a broader product line, based upon prioritizing quality and safety.
To streamline back-office operations, Cunningham migrated the accounting system of his other company, Cunningham Machine, from QuickBooks Online to Sage 100 ERP. This move is key to managing the two companies' finances and operations.
In 2021, the company's Accounting Manager, Daniel Meek, led the initiative to integrate Cunningham Machine's e-commerce marketing channel, using WooCommerce and the eBridge solution to integrate with Sage 100.
The Challenge
The digital raceway is fast, competitive, and ever-changing and like many companies, Stroud Safety not only wanted, but needed to simplify and streamline its growing operations, especially with the now multitude of product variants offered through its US-focused marketing channels. The company has a growing volume of orders coming in through multiple reseller channels and direct over the phone, but the biggest growing channel has become via e-commerce.
Their eBridge integration quickly began to show its limitations when working between Stroud's Sage 100 and e-commerce system, WooCommerce—it was functional yet rigid and lacked the flexibility that Stroud was looking for. Stroud needed to ensure all their data were accurate, all-inclusive, and up to date. "eBridge just sort of stops if something doesn't match," said Meek.
With products ranging from youth buyer suits to professional equipment, they planned to expand the e-commerce efforts and needed an efficient system that would handle this diversity and expected volume seamlessly.
The Pit Stop Solution: IN-SYNCH by ROI
Then, like a crucial pit stop in the middle of a grueling race, ROI's IN-SYNCH came into play. Referred by their partners at SWK Technologies, Meek found the boost they needed. In late 2022, Stroud Safety launched their e-commerce marketing platform using Big Commerce and IN-SYNCH as their integration partner.
When asked what Daniel had to say about ROI, he quickly responded with, "They're wonderful to work with. You can customize everything to fit your needs." As a user who is blind, he discovered the IN-SYNCH app is very clearly labeled and accessible for individuals using screen readers like himself. This feature is extremely important to clearly discern what's on screen and work accordingly.
The step-by-step integration process led by ROI not only matched but exceeded Meek's expectations. "From creating the first test company to going live, every stage was executed with precision."
Seeing the lead they gained for Stroud, Cunningham Machine switched gears not only from WooCommerce to BigCommerce, but also the integration partner: eBridge to IN-SYNCH in August of 2023. The difference was experienced immediately.
The Results
ROI didn't just offer a solution; they offered a partnership. In addition to making way for Stroud to keep their internal processes, their rapid response time, and the unique ability of IN-SYNCH to highlight and correct errors instead of just stopping at them made all the difference. It was as if they added an extra layer of protective gear to Stroud's operational racecar.
Just like a winning racecar, the IN-SYNCH solution brought immediate benefits to Stroud's e-commerce strategy:
Blazing Speed: Automated systems to update order, delivery, and payment statuses
Seamless: Data flowing easily without a great deal of human intervention
Inventory Control: Stock management became as precise and accurate and both the Sage 100 system and BigCommerce are constantly updating automatically
Tailored to Stroud's Way: IN-SYNCH adapted to Stroud's specific way of doing things–they did not have to change their internal processes to match IN-SYNCH. Instead, IN-SYNCH adjusted to their needs.
The Victory Lap: A Bright Future
Supercharged by ROI's IN-SYNCH, Stroud Safety and Cunningham Machine are now setting new records in their operations. The combined horsepower of precision, time-saving, and integrative capabilities of IN-SYNCH signals more championships ahead. This synergy showcases that with the right crew and the right gear, amazing wins can happen.