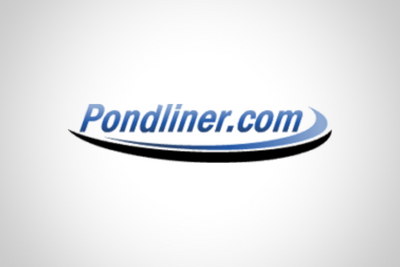 Challenge:
Pondliner.com, a division of Unit Liner Company, was launched in 1998 to meet market demand for pond and water garden supplies. They have thousands of SKUs and sell everything from complete pond kits to a vast array of individual items including water pumps, outdoor furniture, bubbling rocks, and koi. In addition to a retail ecommerce website, they serve as a wholesale distributor, and have a local store in Shawnee, Oklahoma.
In the late 90s, ecommerce was in its early stages and most people still preferred to order by phone. Pondliner.com employees would record phone orders on paper in the morning and afternoon, then manually enter the orders into their Peachtree accounting system.
Pondliner.com grew and continued to change with the times. In 2001, the business switched to Sage 100 to manage its growing needs and added a call center to take orders. With this approach, phone orders could be entered directly into the system by the team, but website sales still required manual input. It would take the team from Monday morning until noon on Tuesday to input all of the weekend ecommerce orders. In addition, product prices needed to be entered twice—once in Sage 100 and again on the website.
As online sales grew, the division realized it needed to automate the sales order and data transfer process between the website and their business systems.
Solution:
Randy Stewart, Division Manager, looked for a Sage 100 ecommerce integration solution in 2010 and found IN-SYNCH. He worked with the ROI team to connect the Pondliner.com ecommerce site with Sage 100 using AspDotNet. In the automated system, online sales orders move directly into the Sage 100 system while inventory levels and prices are provided to the AspDotNet storefront. Pondliner.com sells some kits which include inventory components. With IN-SYNCH and customization from ROI, the number of items available online will reflect the lowest inventory component.
"Once the integration was done, we couldn't be happier with what we get out of IN-SYNCH," said Randy. "The ROI developers were able to meet our specific needs and did a great job of communicating with us throughout the process."
Result:
With automated ecommerce integration, Pondliner.com was able to be more efficient and increase profitability. The business tripled the number of orders it could process in one day—with fewer people. Price changes made in Sage move directly to the ecommerce sites eliminating all the manual input. The number of people required in the call center was cut in half. Now the call center is able to focus on providing superior customer service with trained water garden technicians.
Pondliner.com added to its online presence with integration to Amazon and Walmart marketplaces. They also later switched from AspDotNet to nopCommerce for their ecommerce site. Because IN-SYNCH can be integrated with multiple shopping carts and marketplaces, the ROI Consulting team was able to meet the division's needs for streamlined, automated sales orders with every change.
Thanks to the new efficient systems, Pondliner.com is now part of the coveted Amazon Prime system. "This wouldn't be possible without the connectivity we receive with IN-SYNCH," stated Randy. "If you sell on Amazon, you better have it in stock. If your inventory isn't current, you are dead in the water." This new Amazon status has resulted in a dramatic increase in sales.
Today, Pondliner.com is a big fish in a small pond—or at least in their niche industry. Thanks to IN-SYNCH, they are able to compete in this price-sensitive market with their excellent customer service and automated, efficient processes.