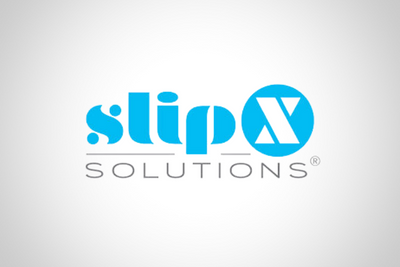 The Challenge
When Adam Buchanan joined SlipX Solutions as Director of eCommerce, their website platform and Sage 100 accounting system were partially automated. "We used an Access database to prepare the files to be sent via FTP," stated Buchanan. Next they selected an integration solution by eBridge Connections that looked great on the surface, but ultimately didn't perform the way it was represented. "There was so much time spent figuring out things that didn't work, trouble-shooting errors and trying to understand why there were inconsistencies, we never got to a point where we were running smoothly. After a number of months, we decided to replace it."
The Solution
SlipX Solutions uses the MAPADOC EDI solution, which is native to Sage 100 and integration is seamless. SlipX Solutions wanted a similar solution for their website platform and were highly recommended by their Sage partner to review ROI Consulting's IN-SYNCH® solution. "I valued their recommendation and moved forward," said Buchanan. "It turned out to be a great recommendation. The ROI Consulting team was terrific and we partner well, which made the start-up process so smooth. And, the IN-SYNCH solution worked right from the beginning."
The Result
Since 2013, SlipX Solutions has grown their Amazon offerings, added a Magento website and eBay merchant channel. "It's hard to quantify the value IN-SYNCH and ROI Consulting has had on our business, but without integration we wouldn't be able to keep up with the volume," explained Buchanan.
"We have kept one staff member for customer service for the website business and the market places. As we added the new stores, sales grew and demanded more time. But since the integration works so well, she is able to focus her time on providing a better customer service experience because the orders are in on time and accurate. In fact, we gained such efficiency that we are able to provide same day shipping for orders placed by 1:00 pm Eastern. We wouldn't be able to do that without real-time integration."
Because the IN-SYNCH solution works so well, and integration is available to multiple shopping carts, SlipX Solutions has the freedom to grow its business into more and more marketplaces.