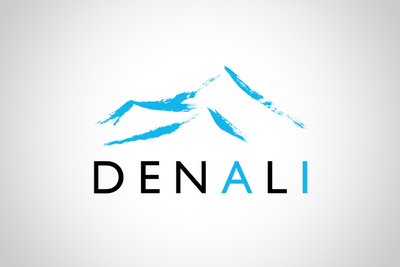 Challenge:
In a high-growth business with rapidly changing requirements, data integration needs to be at supersonic speeds. Walid Haj-Ali, Application Development & Integration Manager at Denali Advanced Integration, understands that challenge. "Denali is a global IT company with large enterprise customers and a constantly growing workforce. We are always looking for ways to streamline and automate processes, so we can scale to meet the demand for our solutions and services."
Denali, headquartered in Redmond, Washington, is an award-winning Enterprise IT services provider with locations around the world. Denali solves their clients' most complex IT challenges using strategic experts and best of breed technologies. The company has been using Sage 100 for its distribution and financial systems for more than twenty years.
Denali used Visual Integrator as its only API to streamline transactions and data transfer in Sage 100, including creating sales orders, changing inventory items, or updating user defined fields. Some of the Visual Integrator jobs were created to run on a schedule while others were executed manually. This method of integration created challenges because there is not a way to monitor the success or failure of tasks for the scheduled Visual Integrator jobs. Also, Denali needed to have multiple executions of a single Visual Integrator job at the same time. They wanted to import data into Sage from multiple sources without having to create a Visual Integrator mapping job for every source.
Visual Integrator worked on a small scale, but not with multiple customers and managers reviewing orders, changing dates, and other tasks. Denali needed to improve on this process. "While Visual Integrator was helpful in a synchronous integration environment at the time, it was very challenging to continue using VI in an asynchronous environment," explained Walid. "With our rapid business growth, we needed to scale our workflows and introduce more fast-paced, streamlined processes to allow multiple users to create and update data in Sage without additional training. Using VI to accomplish those integration needs became impossible and caused too many interruptions to our business operations teams."
Solution:
Walid knew about IN-SYNCH for many years and realized it was time to see what the integration tool could do to streamline workflows in real-time. With its automated integration for 100% of Sage 100 in real-time, IN-SYNCH could deliver. "While the standard IN-SYNCH integration tool couldn't do everything we wanted, the ROI team did an excellent job of keeping up with our business demands and adding enhancements to the product. Not only did we need a great integration tool, we needed a company that can provide great support as well. ROI took the time to understand our needs, who we are and how we do things."
Phase one of the Denali implementation of IN-SYNCH was up and running in two weeks. After this success, the IT team began moving more processes from Visual Integrator to IN-SYNCH.
Result:
Today, instead of only relying on people to manually handle transactions, Denali simplifies procurement for their clients by providing a portal to submit an order. The customers can directly look through the catalog and put an order directly into the system. "We created custom web portals to allow our customer support, field service, warehouse, and accounting teams, without logging into Sage 100, to create/update in real-time sales orders, purchase orders, receipt of goods, attach memos to invoice history, customer pricing, alias items, and more!" Automated integration means that no human needs to be involved and no one needs to be trained on how to use Sage.
"Using IN-SYNCH has put all of the Visual Integrator challenges behind us," shared Walid. "IN-SYNCH gives us limitless opportunities to scale our integration needs."